OUR MISSION
The Northwest Pinball Collective is a registered 501(c)(3) non-profit in Washington State with the stated mission:
"to provide a shared space to celebrate, nurture, and expand the pinball hobby, in all its forms, through education, service, and community."
How does the NWPC do this?
NWPC operates our membership-based community space in North Seattle called "The Sanctuary of the Silver Ball" to showcase, play and maintain the pinball machines of our members.
NWPC aims to explore new territory beyond Seattle's excellent barcade scene – The Sanctuary focuses exclusively on pinball and pinball culture, as well as the needs of NWPC members and the pinball community at large.
We look to make pinball accessible to as wide of an audience as possible by promoting inclusivity in any way we can. In the coming months and years, we will strive to:

Offer reduced cost memberships to those in financial need
Make pinball accessible to youth and encourage the next generation of pinballers
Serve as a safe and supportive space for womxn, POC & LGBTQIA+ folx interested in pinball
THE SANCTUARY
The Sanctuary is a secure-access community space which holds a rotating selection of ~20 free-play pinball machines accessible for NWPC members and their guests 10am-1am every day, and open to the public for select public events each month.
The Sanctuary also hosts tournaments, classes, repair parties, and social events.

The Sanctuary is located at 1120 N 97th St, Seattle WA 98103, just off Aurora Ave N near Oak Tree Cinema.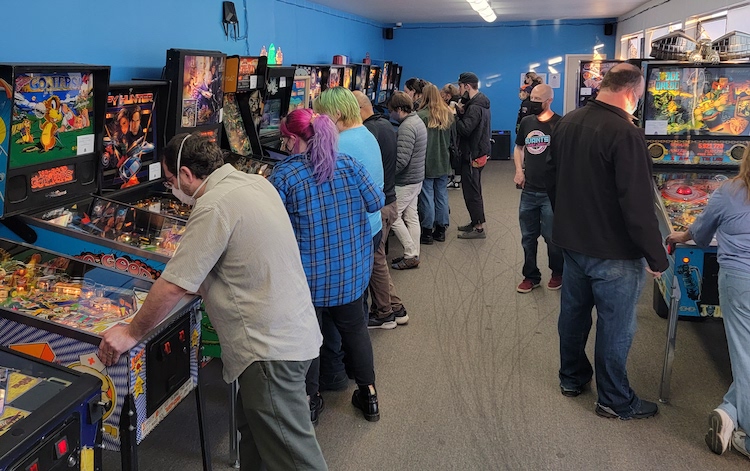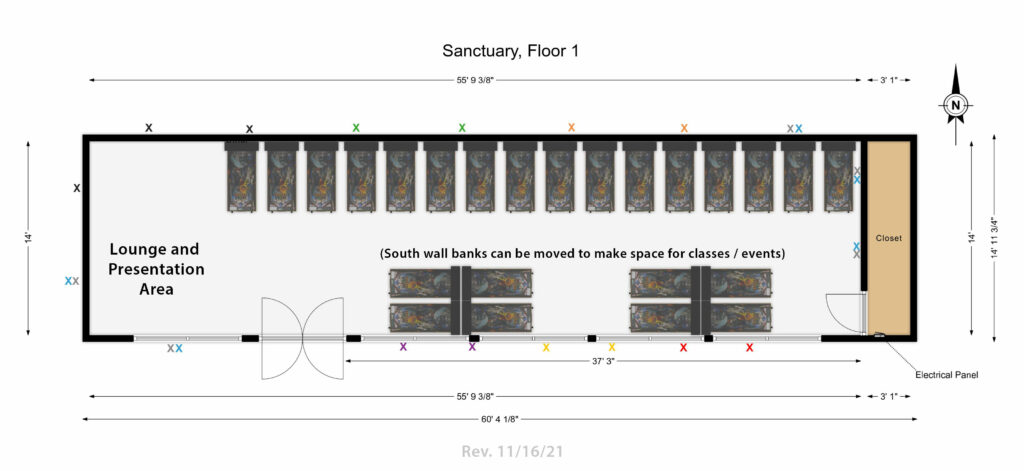 How do I get access to The Sanctuary?
Purchase a Membership: available for as low as $45/mo for unlimited access

We offer discounts for quarterly & annual payments
Reduced cost Equity Initiative memberships are available

Be a guest of a current member

Members may bring guests with them to The Sanctuary
Members may utilize a free guest pass, or day-passes are $15 / person
Members must be present with guests at all times

Reach out to our board of directors

Want to check out our space but can't make it during a public event? Please reach out and our board will do their best to accommodate you
What other amenities are at The Sanctuary?
Bathroom

Our bathroom will be accessible just around the corner from our front door, in the foyer of our landlord's office (keycode entry)
Bathroom is maintained by our landlord and is kept clean

Parking

We are in a mixed use industrial and residential neighborhood with fairly open and free street parking

WIFI

We will have free wifi for members

Drinks / Food / etc

We have a fridge onsite stocked with N/A beverages available for purchase (self-serve)

As The Sanctuary is a private club, members are welcome to BYO beverages and food

A portion of the fridge space is reserved for member BYOB
Please consume your beverages responsibly and be respectful of others in our space at all times
What is the security of The Sanctuary?
We will have several levels of security for our space and the games inside:
Smartphone-based NFC reader door access for active members

Access can be disabled remotely

Motion and entry sensors
Cameras – All parts of space will be visible via security cameras
Board member phone numbers will be posted in space

Call us anytime with any questions or concerns!