Featured Founding Member: Mike Rausch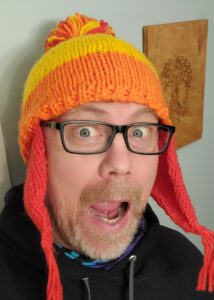 How did you start playing pinball?
This all started when my father would drag me to a dive bar in Denver as a kid. He would throw quarters at me while he had a beer with friends and I would throw them into Paragon even faster. Ahh, The College Inn. I miss you.
Why did you donate to the Northwest Pinball Collective?
Seattle has a wonderful pinball scene with tons of fun, wild, interesting, supportive, and smart people and places. Although I always have a great time going out to play the local spots, I supported this Collective with the hope it can become a central "hub" for all of us in this quirky hobby.
I hope to learn more about repair (my current skills run close to a drunk, blind monkey with a hammer) and dream of eventually having more frequent larger tournaments. Let's play pinball!
---
Thank you to our Founding Members
Major contributors during the opening of our Collective!
---
WIZARD: $5000+ Level Founders:
Chris Force
---
SUPER JACKPOT: $2500+ Level Founders:
YOUR NAME HERE
Find out more about becoming a Founding Member
---
JACKPOT: $1000+ Level Founders:
Michael "Mike" Rausch
Justyn Egert
Dawson & Kalee Carson
John Garnett
James T. and Victoria S.
Heather Appell
Michael Ulmen
---
SKILL SHOT: $500+ Level Founders:
Adam Calabrese
Algird Lisaius
John Peters
Ken Rudberg
Anonymous Contributor
Auggie Hudak
Dan Rosenstein
Clayton Stetz
Jason Bliss – Waterland Arcade
---