All of our games are provided by Collective members and other local pinball operators & enthusiasts. Find out more about sharing your game with the Collective…
Updated 3/18/22
Coming soon!
Please note that this game list is subject to change prior to opening. We will keep y'all updated if there are any fluctuations.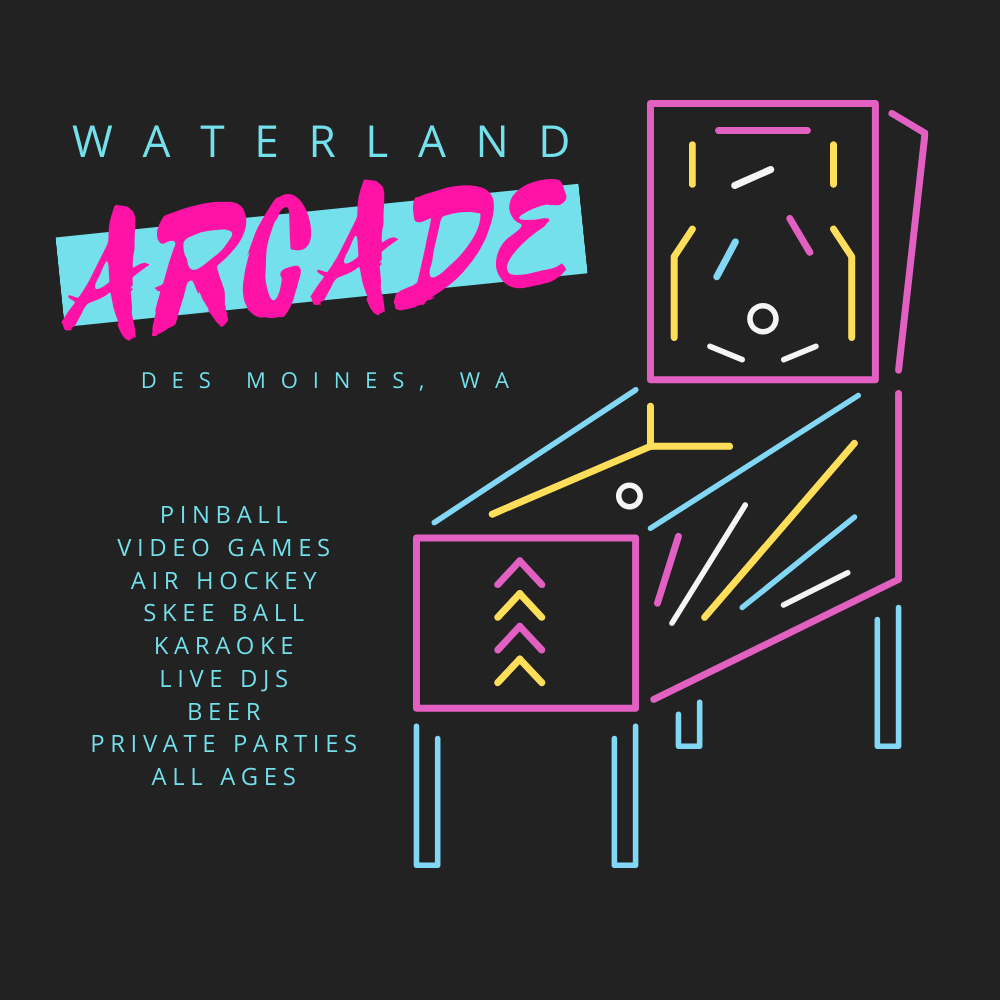 Thank you to Waterland Arcade for sharing their pinball machines with the Northwest Pinball Collective!

Waterland is open Monday-Saturday 12PM-11PM and hosts weekly pinball tournaments on Saturday nights. Check them out if you want a great pinball hangout in south King County.