Welcome to the Northwest Pinball Collective (NWPC). We are a registered 501(c)(3) non-profit located in Seattle, Washington. Our mission is to provide a shared space to celebrate, nurture, and expand the pinball hobby, in all its forms, through education, service, and community.
NWPC operates a membership-based community space in north Seattle called The Sanctuary of the Silver Ball for showcasing, playing, and maintaining the pinball machines of our members. The Sanctuary is all-ages, all the time!
The Sanctuary hosts 20+ free play pinball machines available for our members and their guests with 24-hour, secured access. Limited public event times can be found on our events page.
---
Upcoming Event Highlights
Flipper Skills Seminar and Tournament
Swing by the Sanctuary on Sunday, February 5 for our next Flipper Skills Seminar, followed by a tournament! Doors open at 5 p.m., Session begins at 6 p.m.
Flipper Skills Seminar will be focused on Jack*Bot. We will go over useful Flipper skills on the game and the rules of the game. 
 
The rules will be covered in 3 tiers:
1) Beginner/Casual
2) Wizard Mode/Completionist
3) Tournament Strategy 
 
After that, there will be a 2 strike tournament so participants can apply what they learned in a real pinball setting. The Event is Free for members, $10 for non-members (includes tournament entry).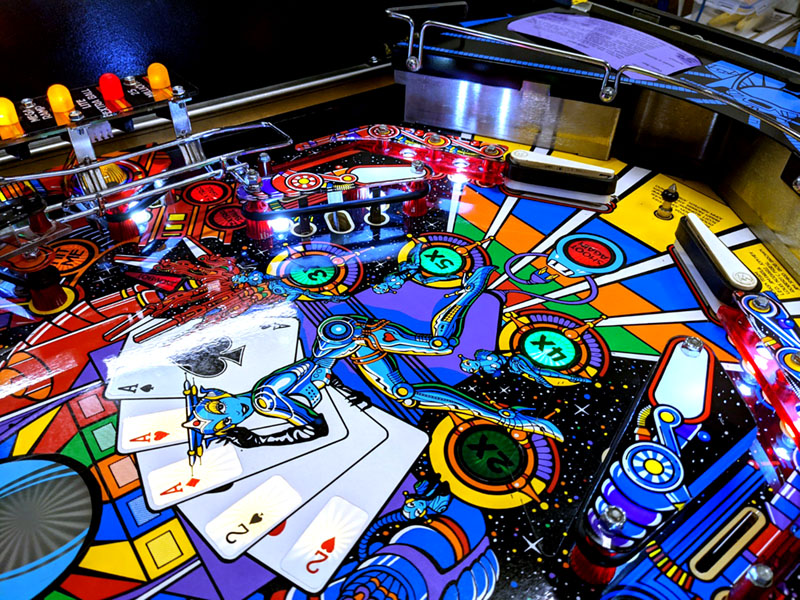 NWPC Sunday Funday IFPA Tournament
The Collective hosts an IFPA Group Matchplay tournament the last Sunday of each month, with the next one coming up on January 29 at 7pm! The Tournament is OPEN TO THE PUBLIC and all games are on Freeplay!
 
Entry fee is $5 for members and $10 for non-members. Want some party with your pinball? The Sanctuary is BYOB so feel free to grab your favorite brew and come on down to test your skills among the rest. Cash Prizes for Top Four spots.
 
Details:
– Doors open for Signups at 6pm, start at 7pm
– $5 members | $10 non-members
– 4 rounds of matchplay qualifying, top 4 to finals (1 round of 3 games)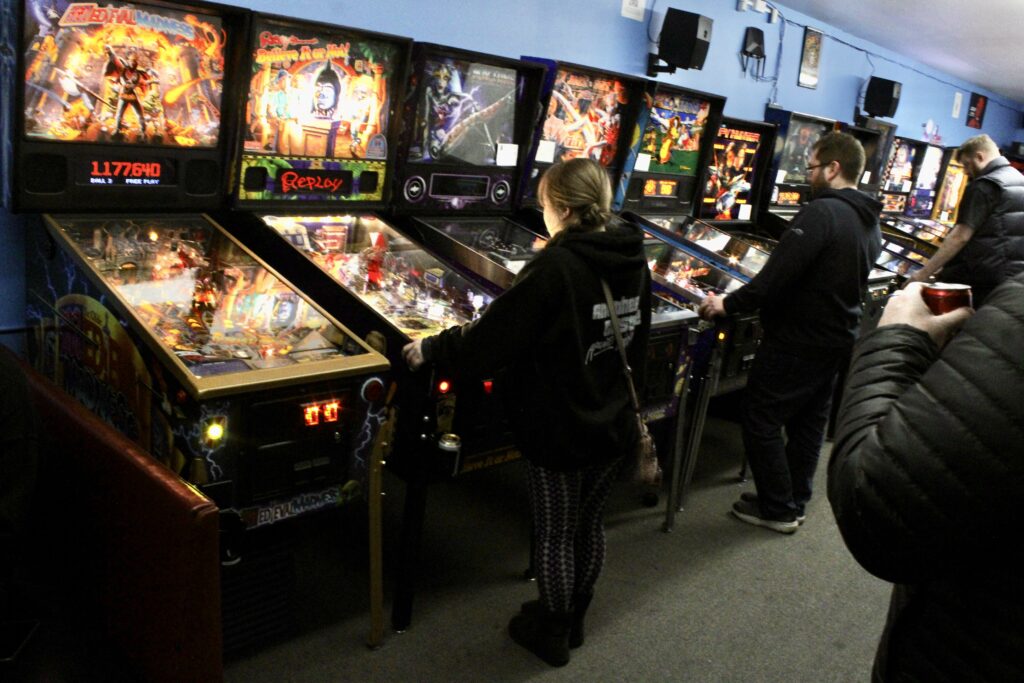 Free Play Open House
Next Open House – Saturday, February 4, 12-4 pm at the Sanctuary
Every 1st Saturday from 12-4pm and 3rd Tuesday, from 5-9pm.

Open Sanctuary access for the public – come check out our community and play some free pinball!

If you also want to grab a membership, you can complete your new member orientation on-the-spot and have ongoing full access to the Sanctuary every day!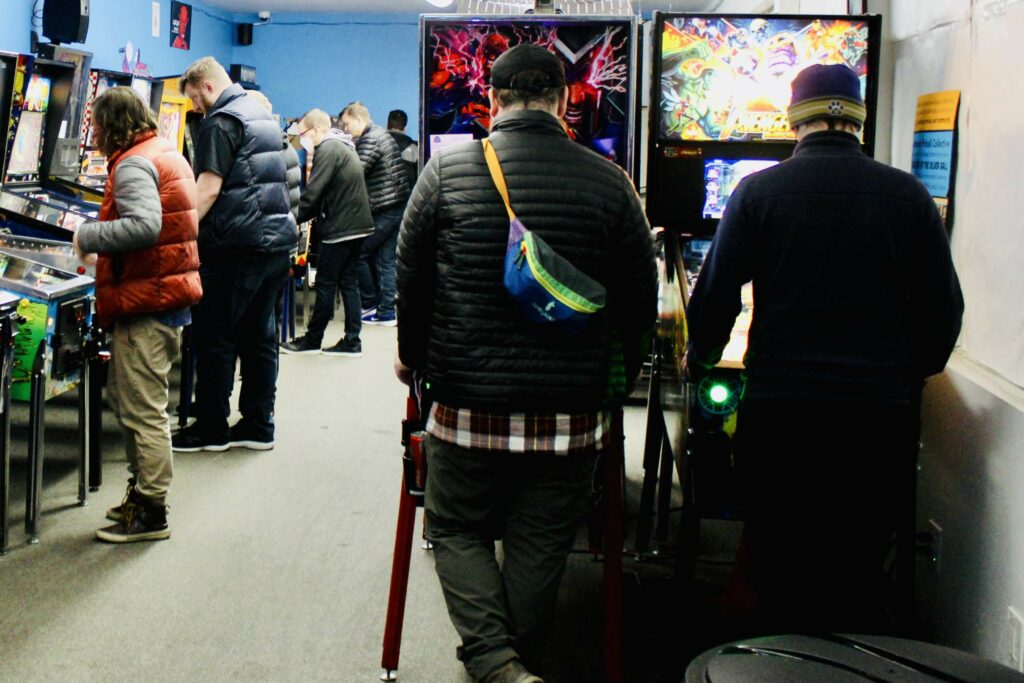 ---
---
Featured Membership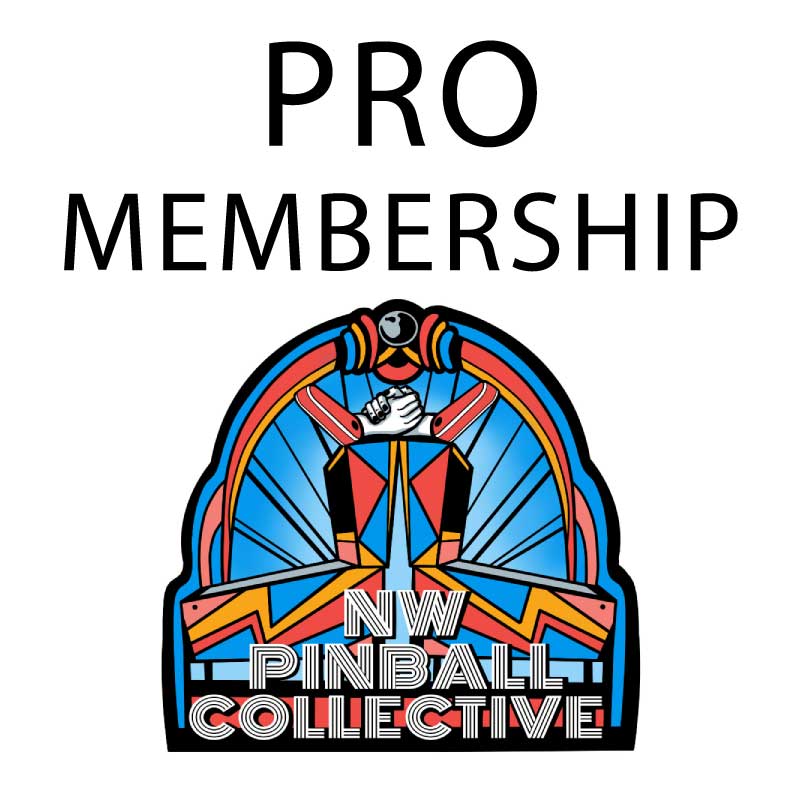 Save $60 (10%) when you get an annual membership! This is our best price for an unlimited access membership.
Our standard Pro annual membership gets you one year of 20 free play pinball machines, events, education, community and 2 free guest passes per month.