NWPC Facebook Events Listing, Google Calendar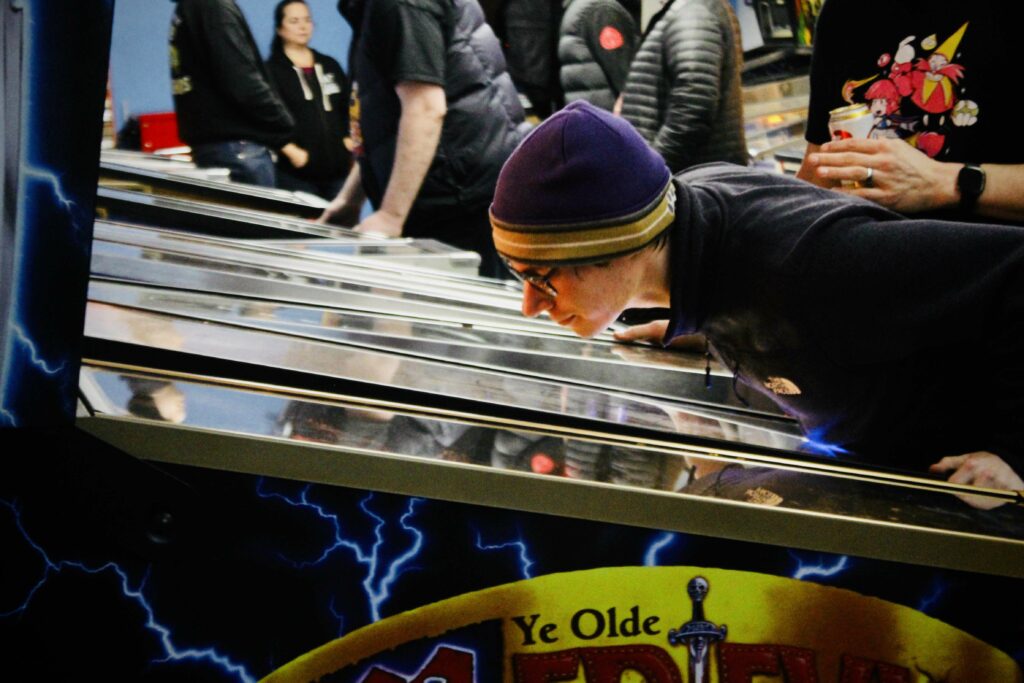 Photo credit to Pinball Photographer Alyson Rae, @verse.visuals on IG
Certain public events have limited space and are only advertised directly to the pinball community via Facebook or our email list… follow us to get invitations to these special events!
Ongoing Public Events
Free Play Open House

2x monthly, Every 1st Saturday 12pm-4pm & 3rd Tuesday 5pm-9pm

Free public access for non-members
Come check out our community and play some free pinball!

If you want to sign up for membership:

You can complete your new member orientation on-the-spot
You'll have ongoing full access to the Sanctuary every day!

NWPC Sunday Funday IFPA Tournament on final Sunday of each month

7pm start, 6pm signup
$5 for members, $10 for non-members
4 rounds of matchplay with top 4 making the finals, which consist of one round of three games
Special Public Events
Repair Parties

Scheduled every 1-2 months (keep an eye on this page or our social media)
Learn from our experienced technicians
Watch or help on one of our machines, or haul your own to the Sanctuary to get hands-on assistance
Ongoing Member-only Events
Community Meetings

Third Saturday of Every Month, 1-2:30 p.m.
Informal conversations organized by the Membership Chair to help improve the Collective

Tech Tuesdays

Bi-weekly on Tuesday 5pm-9pm
Informal get-together for our techs to collaborate on game maintenance & upkeep
Other members may drop-in to watch and learn from our techs.
This is NOT a formal class or seminar
The availability of our techs is fluid, so they may be present for some, all, or none of the time – no guarantees

Tech / Repair / Maintenance Seminars

Veteran pinball techs come to The Sanctuary to speak on a topic of their expertise
A new speaker every 1-2 months
Special Member-only Events
Pizza Party Socials

Occasional parties to meet other members and play in the Sanctuary
Pizza and drinks provided by the Collective
Tournament with prizes during the social!
Events in Development!
Homebrew Pinball Forum

Learn how to build your own pinball machine
---